"ADRIENNE"
---
"MONA & JAG"
---
Watch Nutid perform "Mona & Jag" here at DN webb-TV.
GREAT REVIEWS AND SOME WORDS ABOUT "CITYFLOWERS"
---
Toro Magazine 4.5/5 The Fader JaJaJa GhostsGooBo SwedeAndSour
Sonic Magazine 7/10 Gaffa 5/6 Nya Upplagan 5/6 Ikon 4/5 Dagens Nyheter 3/5 Musicstage Allehanda 4/5 Arbetarbladet 3/5 Zero Music Magazine 6/10
Dagens Nyheter Nutid i artikel om ny instrumentalmusik Gaffa intervju Svenska Dagbladet intervju Skånska Dagbladet intervju
PRE-LISTEN TO "CITYFLOWERS" AT THE FADER
---
Read the great article about Nutid and have an exclusive pre-listening to the album here!
NEW ALBUM "CITYFLOWERS" RELEASE MAY30th
---
"Cityflowers is a mishmash of belle epoque, swedish summer, a silent horror movie and a suburban shopping mall".
Pre-order CD here Digital here.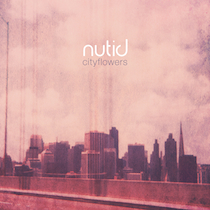 Adrienne
Draken
Mona & Jag
Hidden City
Noy Noy
The Man Who Disappeared
Black Flamingo
Skeppsalm
Dear Becca
Backward Dance
When Am I
Lowlands Theme
ÅSA AT MUSIKGUIDEN P3 MONDAY 20/2
---
Åsa visits Kronologen at Musikguiden P3 on February 20th 20:00 PM to talk about
Nutid and music she´s made over the years.
You can listen to the program here!
NEW ALBUM OUT SPRING 2012!
---
12 songs are now recorded and will be released this spring! Written, recorded, produced
and performed by Nutid, except the flugelhorn...
A short sample will be up soon.
LOWLANDS
---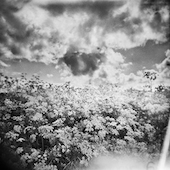 When friend and photographer Martin Bogren received the
Scanpix award in november 2011 for his book and exhibition
"Lowlands" a brand new Nutid song was heard during the slideshow.
Check out Martin here.
NUTID ON TV4 NYHETSMORGON
---
Nutid performs "Open Air Dancefloor" & "Bodensia" on TV4 Nyhetsmorgon July 2010.
KEITH KENNIFF: TOP 10 OF 2009: 6. NUTID – S/T
---
NUTID S/T top 10 of best album 2009 according to Keith Kenniff/Helios, Goldmund & Mint Julep.
Read more here!